Brickyard Battalion
Grassroots support for professional soccer in Indianapolis was established August 3, 2011 with the creation of supporters group The Brickyard Battalion. Its membership has volunteered countless hours to promote soccer and lay the foundation for a professional soccer team in Indianapolis. The Brickyard Battalion has eight leaders, nine official affiliate chapters located across the state of Indiana (listed below), more than 900 members and a database with thousands of names committed to the success of Indy Eleven. The Battalion has its own website, Facebook page, and Twitter account.
The origin of the Brickyard Battalion moniker came from the group's promotion of the name Racing Indy FC for a potential team, for which they mocked up a uniform design and created and sold their own supporters scarves. While that name did not pan out, Indy Eleven is committed to growing the "BYB" aura and encouraging fans to continue to "Build the Brickhouse" in the lead-up to the 2014 season. In conjunction with Indy Eleven's team naming announcement on April 25, 2013, the Brickyard Battalion voluntarily adjusted its logo featuring their trademark black-white-green color scheme to a red-white-blue pattern to show even more solidarity with their beloved club.
Follow @the_byb

Brickyard Battalion Affiliate Chapters
86th Street Squadron BYB
The 86th Street Squadron is founded on people who live or work around the 86th & Michigan area, all the way to Castleton.
Contact: Steve Rieger
B-Town Brickers
BYB Affiliate Supporters group in Bloomington, IN.
Contact: Cale Larrison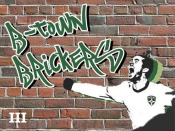 BYB Bridgers of Southern Indiana
BYB Affiliate Supporters group in Southern IN.
Contact: Joseph Coultas
BYB Northside Rangers
BYB affiliate group stationed in the cities of Noblesville and Fishers.
Contact: Steve Olson or Billy Van Elk
Cardinal Cavalry BYB
BYB Affiliate group in the Ball State community and the greater Muncie area.
Contact: William Stark
Circle City Brigade
Those fans located in the heart of Indianapolis.
Contact: Derek Droeger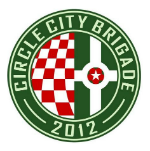 Keepers BYB
A Carmel area BYB affiliate.
Contact: Steve Cocca

Slaughterhouse-19 BYB
A group rooted in the values of the punk and hardcore community.
Contact: Peter Evans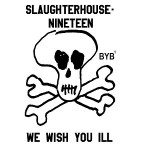 Westside Misfits BYB
BYB Affiliate group for all ages based out of West side of Indy.
Contact: Zach Cramer or Steven Allen
How to form your own Brickyard Battalion affiliate chapter
---
Hoosier Army

The Official IU Men's Soccer Supporter's Club! The Hoosier Army was founded in 2011, and is open to ANY and ALL IU soccer fans. Membership is free, send an email to hoosarmy@indiana.edu to join and visit the Hoosier Army facebook page for more information.
Follow @hoosierarmy

Do you have a group of supporters ready to support Indiana Pro Soccer? Contact us to let us know!